5 Effective Juices to Drink when Fighting Constipation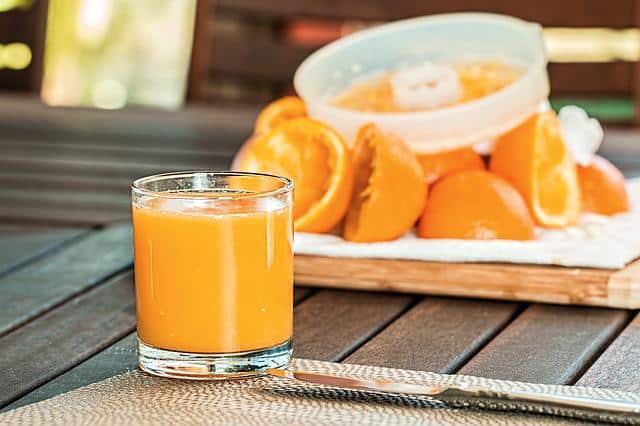 Constipation is a common problem that affects just about everyone. To get your digestive system back to normal, you're going to have to change your diet. In addition to suitable foods, some types of juice may also be consumed. Below, we have the five most effective juices to fight against constipation.
It is an unpleasant condition that is characterized by pain and the swelling of the abdomen. Bowel movements slower become more difficult. The problem can even become more severe if a person suffers from chronic constipation.
The treatment starts with a change in nutrition and taking better care of the digestive tract. Because conventional medications are "accompanied" by various side effects, it is best to refer to natural medicines, like juices, to relieve this condition.
Why are juices effective against constipation?
Juices are rich in vitamins, minerals, and dietary fiber. They also have high water content. They are a great way to hydrate your body and an excellent source of the necessary fiber needed to promote better bowel movements.
It is enough to drink just one cup of juice a day (without added sugar) to combat constipation. You can add spices to it as well, such as cumin and dill. They help to remove toxins from the colon.
For better results, we advise you to drink juice in the morning and on an empty stomach.
#1. Blue plum juice
Ingredients:
5-6 dried prunes, ½ teaspoon organic honey, ½ teaspoon cumin powder, 1 cup warm water.
Preparation:
Soak the dried prunes in warm water for 5 minutes. Then remove the plum stone and put all of the ingredients into a blender.
Blue plums contain dietary fiber and sorbitol, which helps to accelerate bowel movements. Honey is a natural antibacterial and has antioxidant properties that release toxins from the body. Cumin, in turn, helps to maintain good bowel health.
#2. Pear juice
Ingredients:
2 pears (with removed core), 2 teaspoons of lime juice, a pinch of black pepper.
Preparation:
Cut the pears into pieces and put them in a blender. Then add lime juice and black pepper. Blend everything together.
Pears are also rich in fiber and have almost twice as much sorbitol as compared to plums. Since this compound helps in facilitating bowel movements, pear juice successfully treats constipation.
#3. Apple juice
Ingredients:
1 apple (with core removed), ½ teaspoon of dill powder, ½ cup of water.
Preparation:
Cut the apple into pieces and put it in the blender. Add water and whisk. Finally, add the dill and mix well.
Apples are rich in fiber, minerals, and vitamins. They also act as a mild laxative.
#4. Orange juice
Ingredients:
1 orange and a pinch of black salt.
Method of preparation:
Peel the orange and put it in the blender. Pour the mixture into a glass and add salt. Stir well before consuming.
Oranges are a rich source of vitamin C, minerals, and dietary fiber, all of which are needed for a healthy colon.
#5. Lemon juice
Ingredients:
½ lemon, 1 cup of warm water, 1 teaspoon of organic honey, ½ teaspoon of cumin powder.
Preparation:
Add the lemon juice, honey, and cumin powder to the water and stir well before consuming.
Lemon is rich in fiber and vitamin C, which not only helps constipation but also strengthens the immune system. Cumin is good for the digestive system.
Sources: